WPA Members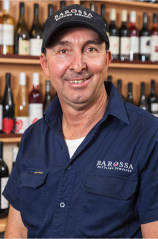 Ray Todd
General Manager
Ray has been involved in wine bottling and packaging for over 30 years. He began his career with Penfolds/Southcorp in their bottling and packaging division in 1980. In 2003, Barossa Bottling Services Pty Ltd was established as a contract bottling facility at Nuriootpa in the Barossa Valley. Ray is passionate about bottling and packaging and is responsible for the day-to-day production activities of the business.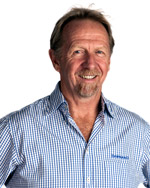 Jim Kirkpatrick
General Manager
Jim has been in the wine industry for 35 years with significant operations and supply chain roles in Southcorp, Fosters and McWilliams Wines. With a wide and varied career history at Lindemans Karadoc Winery for 25 years, he then relocated to the Upper Hunter Valley and managed the Rosemount Denman site, followed by a stint in head office at Magill in SA. The Fosters takeover led to the role of General Manager of Winery Operations in Australia and New Zealand, followed by a General Manager of Strategic Projects role doing a company-wide diagnostic and continuous improvement project. A Supply Chain Director role with McWilliams Wines in Sydney then a relocation to McWilliams Hanwood Estate winery in Griffith as Operations Director. Jim is now General Manager of Best Bottlers in Mildura.
Russell Smith
General Manager/Co-Owner
Russell has been involved in the wine industry since 1983 when he worked weekends and school holidays at Siefried Estate, New Zealand. He continued as a full-time employee with Siefried until 1993 when he moved to Australia and became focussed on the packaging side of the business with time at Drayton's Wines and then the Hunter Bottling Company in the Hunter Valley, NSW. A break in 1999 took Russell back to New Zealand and on to Germany and France for a year working vintages before returning to take up an Assistant Winemaker/Production Manager position with Peterson's Wines. In 2005 returned to the Hunter Valley Bottling Company as General Manager and co-owner of the business.
Vince McMullan
Production Manager
Vince has a manufacturing background, emphasising on process control and continuous improvement. He joined the Hardy Wine Group in 2003 as Process Improvement Coordinator and was appointed packaging Operations Manager of Constellation Wines at the time of integration of these two companies in 2009.In 2010, Vince joined the Maglieri Group as Production Manager of the McLaren Vale Bottlers and is responsible for the company's production bottling, warehousing and logistics for the Group and their customers.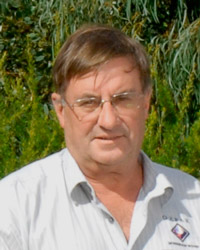 Andrew McPherson
Andrew began his career as an assistant winemaker in 1968. His first full-time position was with Hungerford Hill and from there he joined McPherson Wines in the Hunter Valley. Andrew then set up a specialised wine machinery rental company in 1979 to supply equipment and personnel on a contract basis to wineries across Australia and New Zealand. Six years later he was appointed Vice President of Production, Continental Flavors & Fragrances in the USA. Andrew was responsible for building and commissioning fruit juice plants in California and Puerto Rico. Andrew continued his career in fruit related industries with Gulf Machinery based in Tampa Florida, USA, returning to Australia in 1989 to build and commission Ozpak Pty Ltd, a contract bottling facility located in Nagambie, Victoria. Andrew is also Chief Executive Officer of McPherson Wines.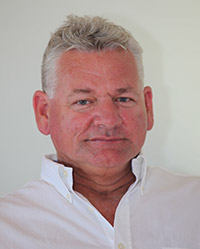 Mike Davies
General Manager
Mike graduated from Roseworthy Agricultural College with a degree in Winemaking in 1984. As part of his degree, he wrote a thesis on mobile bottling and this was the inspiration behind and starting point for Portavin, Australia's first mobile bottling line. Mike held a number of winemaking positions in McLaren Vale, Mildura, Coonawarra and Margaret River before starting Portavin as a mobile bottling company in 1989 in Western Australia. The company has since grown to operate five static bottling sites and two mobile lines, to become Australasia's largest independent wine services provider.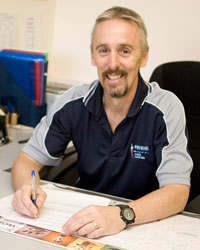 Steve Peake
Managing Director
Steve Peake has been in the wine industry since 1986 after completing studies at Roseworthy College.  Following stints at Tyrrells Vineyards and the Hunter Bottling Company in the Hunter Valley, New South Wales, he relocated back to Adelaide in September of 2000. Steve is the Managing Director of Prowine, a contract bottling facility situated near Gawler in SA which commenced operation in 2004.  He is married to Nicole, has a cat named Austin and a flair for unusual nicknames.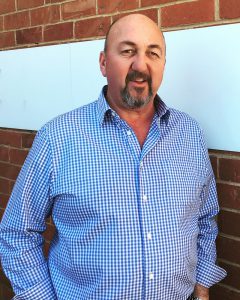 Chris Grigoriou
Managing Director
Chris has been involved in the wine industry since 1980 after qualifying as an accountant.  His wide experience includes roles as General Manager at two Riverland wineries as well as being involved in bulk wine trading, packaging and sales.Chris and his wife Teresa purchased their first Riverland vineyard in 1993, and in 2004 started their own bulk wine business –  Portia Valley Wines. Their business has grown over the years and they now make and trade over 5 million litres of wine each year.In January 2014 Chris started up a small family bottling company in the Barossa Valley – mainly bottling their own wine.  By the end of 2015, their customer base had outgrown the site and they relocated to Port Road,  Beverley, trading as South Australian Wine Bottlers.
Andrew Torresan
Operations Manager
Andrew Torresan is a 3rd generation Torresan and is the primary contact for their family-owned wine packaging business. The Torresan family's involvement in the Australian wine industry dates back to the 1950s after family patriarch Gino Torresan emigrated from Northern Italy and began grape growing in Adelaide's Southern Vales. Over time, control of the company was passed on to his two sons – current day Managing Directors Michael and John – who expanded operations to include winemaking, wine sales, and eventually contract bottling services. The company continues to expand, with a heavy focus on its bottling operations. Based in McLaren Vale, Torresan Estate services the needs of many wine companies from across Australia and overseas.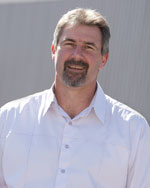 David Hutton
General Manager, Wine Operations
David's background with the group begins in 1993 when he was in charge of the Sydney based Nexday freight operation. He then moved to Dorrien Estate in the Barossa to oversee storage and distribution for the Cellarmasters wine clubs, a position he held for two years before joining Vinpac in 1997 as Manager for storage and distribution. His in-depth knowledge of the contract packaging business is unparalleled and David was appointed General Manager of Vinpac in 2004. David is General Manager, Wine Operations, responsible for financial operations across Vinpac International sites, Dorrien Estate and Isabel Estate in New Zealand.
Jonathan Lord
CEO
Graduating from the University of Sydney in 1999 with a Bachelor of Economics, Jonathan has accumulated more than fifteen years' experience in the Australian and international wine arena including all aspects of strategic planning, finance, new product development, brand and customer relationship management, product and packaging innovation.
Jonathan joined Winemaking Tasmania in 2015, where he currently holds the position of Chief Executive Officer. Winemaking Tasmania is a unique and highly specialised producer of many of Tasmania's finest wine and cider brands in partnership with their client base of vineyard and orchard brand owners.
In 2017 he was elected to the Board of Australian Vignerons, bringing a passion to contribute toward the leadership and sustainability of the Australian wine industry.